A website redesign is a level of overhaul that involves significantly changing elements like codes, contents, structures, and appearance of your current website. This, in turn, serves your visitors better which will boost the revenue, lower bounce rates, and enhance user experience. These are some of the numerous reasons for a website redesign, which you should know. In this article, we discussed all these and more.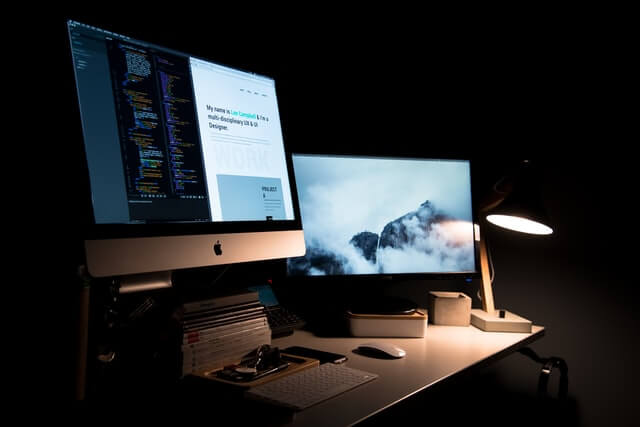 It is important to understand that a website redesign is not solely about beauty change but it should be directly similar to user experience and achieving specific business goals. Invariably, it is about getting your website visitors to easily achieve want while on your site.
The main motivation behind your website redesign should be performance improvement. As much as a beautifully arranged pleasing site is all well and good, it wouldn't do much help if it isn't deriving the results your business needs. A website is as much about functionality as it is about how it looks (aesthetics).
As a rule of thumb, your site needs evaluations every 2-5 years. This will however vary depending on what your site currently is, alongside your industry, customer audience, and the upgrade in technology and designs that steadily entering the market.
If your website is not performing as you expect it to, check to see if you're in need of a website refresh or a complete overhaul. This is what this article would help you do with high accuracy. Analyze your system to identify issues with rankings, traffic or conversions then make a data-driven decision on the appropriate steps to take.
WHAT ARE THE REASONS FOR A WEBSITE REDESIGN?
If your website matches up with the trends and happenings in the digital space (including upgrades in contents, customers accessibility, conversion rate, etc.) then there's probably no cause for alarm. However, if it has been meeting up, you might want to go through our possible reasons.
Here are a few reasons you need a website redesign:
To better communicate your business brand values
To improve website usability for your visitors (Consumers)
Improve SEO and Site Performance.
To improve the quality and volume generated
Outdated website redesign (Layout)
To add new functionalities and new features (following the trends)
Re-alignment of your website marketing goals
Updating the User Experience
Upgrading website speed
Redefining your website purpose
Improved Website Security.
Addressing these possible reasons would help guarantee more conversions and rankings in the social space.
1. To Better Communicate Your Business Brand Values
Your website is your businesss' selling point and needs to portray a strong brand image for optimal credibility. It should represent your company efficiently, accurately and it should also capture the essence of your brand.
A stronger brand image (identity) can take small scaled businesses and entrepreneurs and make them unique amongst huge competitors, thereby leveling the playing field.
A website redesign also helps to move your branding project to the next level e.g, your logo, marketing collateral, social media presence, online adverts, support sites, blog, etc.
2. To Improve website usability for your visitors (Consumers):
Just like you'd like to keep your chocolate store clean, attractive, and easy to navigate if you run one, your website is your store and it shouldn't be held to a lesser standard. Your site should be accommodating and user-friendly, therefore, making them want to come back to visit and also patronize your services.
3. Improvement on SEO and site performance
An improved SEO (search engine optimization) is one of the important benefits of an adequate website redesign.
Therefore, if your website isn't ranked amongst the most searched website then, you should re-access it, especially analyzing its content. At this point, it's best to have an experienced website developer or a technical SEO (Search Engine Optimization) expert help out. Better still, use our free website evaluation tool to get a breakdown of the strengths and weaknesses of your site.
On success assessment and redesign, it is also advisable to carry out a full link audit before launch. To spare the technical headaches and stress of searching for a legit website professional, contact us at Iconic Digital World and we would solve your problems with a 100% guarantee on turnout and website performance.
4. To improve the quality of volume and volume of leads generated:
Leads (Conversions) are very important in your marketing funnel as a website business owner. You can generate more quality leads by improving your website. To carry out this, when redesigning, expand the type of content on the website, introduce video tutorials, create webinars (depending on the type of website you have).
You can also consider revisiting your landing pages and calls-to-action (CTA), or conversion pats in general, to see where it falls short. And if perhaps your landing pages are too complicated, or the language used in your CTAs (Call to Action) is unclear, rewrite them accordingly.
Do this and you'd see an increase in conversion rate. However, remember to carry out lots of testing before and after redesigning your site to certain the changes implemented.
5. Outdated Website Design (Layout):
If your site looks outdated, then it's obviously high time for a redesign. In fact, 75% of users admit to making judgments about a company's credibility based on their website design according to Standford University. Outdated designs are often linked with untrustworthy websites. It gives a wrong impression about your business which can cost you visitors and subsequently, customers.
6. To add new functionalities and new features (following the trends):
Adding new functionalities based on trends is one of the things no website can escape, and a website redesign can help you stay ahead of the curve. For example, if you are considering adding e-commerce for the first time, or you will like to add membership to manage the community on your website, there are new features that aren't friendly to your current site that you might have to add. Recent updates sometimes call for a website redesign to fully take advantage of trends and developments.
7. Realignment with your website marketing goals:
Getting a new page landing, changing the format or the sequence, and adding new assets are all crucial tasks for your site performance and improved conversion rate. However, not all content management systems (CMS) are accessible from the back-end, and marketing teams often feel limited by needing to ask the web developers for assistance. This happens especially when you're trying to upscale your business after starting small.
Your marketing teams will always want control therefore you will need a website that will allow everyone to create, test, and manage as many elements as possible. At this point, redesigning a site that will be easy to manage and flexible enough to adapt to different marketing goals is crucial. This often calls for a website redesign.
8. Updating the User Experience:
Your site users should be able to find the information they are searching for in three clicks. If they can't, then it's probably time to re-examine the site structure. A website that has good navigation would enhance user experience, increasing the chances of them staying longer on your site and preferably returning in the future.
While at this, ensure you also make it mobile-friendly. A mobile-friendly website ensures visitors can comfortably make use of their mobile phone to access whatever he or she is searching for without any issues.
Reach out to us for the best, and easy to navigate mobile-friendly website design.
9. Upgrading the website speed:
A slow website completely turns off the interest of the users. When this happens, there's a good chance he or she wouldn't return.
As soon as you notice a reduction in the speed of your website, then a website audit and possible redesign are on the books. Having a slow-paced website reduces your conversion, hamper SEO visibility and cause other harms to your website ranking in general.
10. Redefining your website Purpose:
One of the key reasons why you might need to redesign is because of your business goals. When this changes, surely, your website has to reflect the changes. For example, you previously sold in a store where you used your website to generate traffic, however, you now want to offer a pickup option or a buy online. In such a situation, your website's layout, content, and structures should adapt to reflect that.
11. Improved Website Security:
The word security is a sensitive topic that's gaining more attention in the digital space. It is the best practice to keep your website's code, server, and overall system regularly updated.
Recent statistics have shown that 83% of websites using WordPress got compromised because of the out-of-date plugins and core versions which can result in a breach in the security of the website.
Also in April of 2018, Drupal which is a popular free and open-source CMS announced two essential security updates that need to be implemented immediately to guide against site malicious hackers after several websites got hacked. This only goes to emphasize the importance of security.
Google has also made a push for all websites to have an SSL (Secure Sockets Layer) certificate installed such that they went as far as saying websites without the SSL Certification will be low ranked in search results than a site that has an SSL Certificate installed.
Reach out to us for more information on how to update your SSL certificate and ensure your site and business online assets remain secure.
What Are the Benefits of a Website Redesign?
A redesigned website stands a chance to be beneficial towards many things both to you and for the customer (user) who wants to get vital information or might want to purchase an item from your business (if it is an e-commerce website).
Here are some benefits of why you should redesign your website:
a. Optimizes the site experience:
Having a well-designed website means better search optimization and a lot of coming back from the user. This invariably means that you would gain more visibility from organic traffic.
Furthermore, with a modern well-arranged website, they are likely to stay longer than they normally would. A well-designed website can attract also more backends links which can give your website a strong push for higher Google rankings and additional referral engagements.
b. Improved Information Flow:
The main importance of your website content and the information in it is to make sure that your potential customers get every bit of information about your business, products, and service and most importantly help close deals (making sales). Therefore a redesigned website that has very rich and enjoyable content help persuade visitors to consider what you are offering and possibly become paying customers.
c. Increased Revenue and Reduced cost:
From boosting your rankings to funneling your visitors to conversion funnels, a website redesign will help increase your revenue and also reduce cost. When doing a complete redesign, you can revaluate your hosting and Content Management System (CMS). Also, it is more cost-effective to do a redesign than to fix functionality issues and add more features over time. More importantly, a website redesign will reduce the cost of missed opportunities and lost revenues caused by your old and clumsy website, which is going to be a win-win for everyone.
d. Improved Branding:
A website that is updated will help reinforce the consistency of your brand/business. Your website will promote trust and recognition between you and your customers, which is why redesigning it can have such a strong impact.
Every potential client or customer who finds your business online will use the design and quality of your website to gauge the effectiveness and trustworthiness of your organization.
Conclusion:
A website redesign does a whole and can help you meet up to standard with other brands or businesses who are in competition with you and also gives you the online presence with the growth you have always longed for.
A well-designed site is one of the most effective marketing strategy tools you have at your disposal and making it updated and easy to use without any itch.
For a redesign or complete overhaul of your business website, reach out to us at Iconic Digital World and see the effect right away.